Made by

: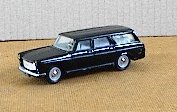 PEUGEOT 404 Break
---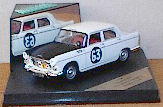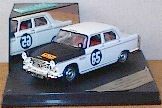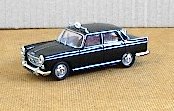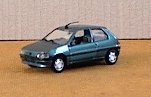 PEUGEOT 404 East African Safari 1962 en 1963 PEUGEOT 404 sedan PEUGEOT 106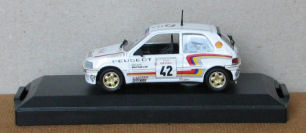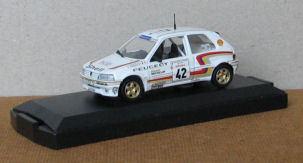 PEUGEOT 106 XSi Tour de Corse
---
Made by

:



PEUGEOT 504 Coupť Cabriolet
---
Made by Mebetoys:





Matra Simca Ranch(o) Fiat Nuovo 500 Opel Monza Renault 5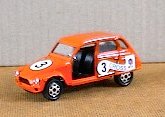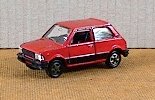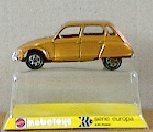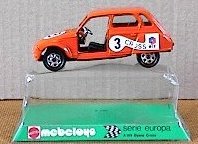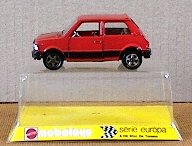 CitroŽn Dyane CitroŽn Dyane Cross Mini De Tomaso
---
Made by PayŠ: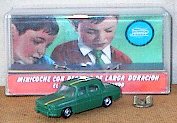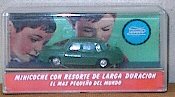 Renault 8 (steerable and windable)
---
Made by

: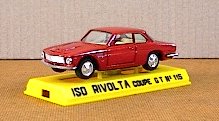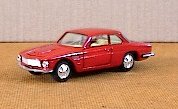 Iso Rivolta Coupť GT



Renault R-10
---
Made by Pilen: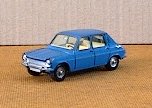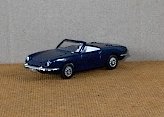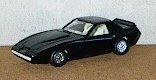 Simca 1200 Fiat 850 Spyder Seat 600 Coche Fantastico Kitt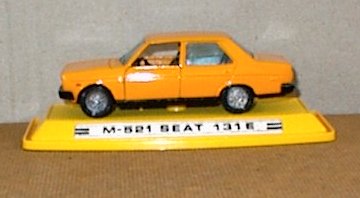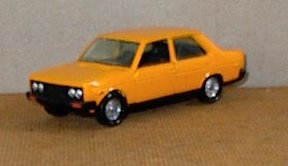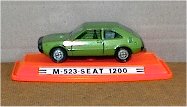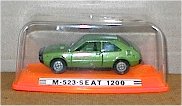 Seat 131 E Seat 1200 Sport



Ferrari P.5 Berlineta, Vauxhall SRV, Ferrari 512S Opel Manta, Mini Cooper, Seat 600.
These were once made by Pilen but are now remade by Doorkey.
De Mini and Seat are remade by Guisval under the name:
Guisval Classics the 60's collection.
---
Made by Dinky Toys: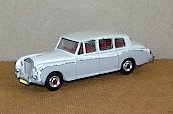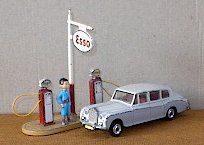 Rolls Royce Phantom V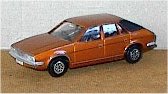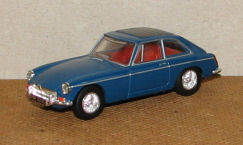 Austin Princess 2200 HL MGB-GT
---
Made by Tekno Denmark: Metosul: PA: Van Tonka: Made by MC Toy: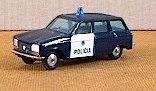 Ford Taunus 17 M PEUGEOT 304 Citroen 2 C.V Ford Escort CitroŽn BX 16
---
Made by Verem: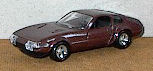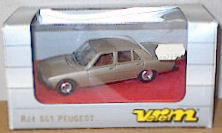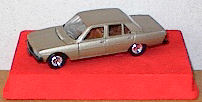 CitroŽn Ami 6 Ferrari Le Mans Daytona PEUGEOT 604 V6 SL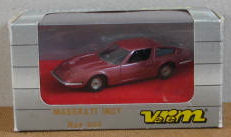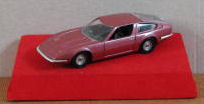 Maserati Indy
---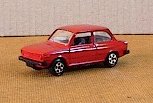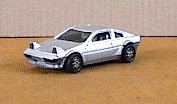 Masrerati Ghibli Volvo 66 DL Opel Ascona Talbot Matra Murena


Matra Simca Bagheera
---
Made by Franklin Mint: Majorette, Siku, Majorette



Lincoln Continental en Oldsmobile Starfire CitroŽn DS 21 Ambulance, DS 21, CitroŽn CX
---
Made by Eko 1:86:


Mercedes Transporter with above: Opel Rekord Caravan, Ford Zephyr, Alfa Romeo Guilietta Sprint,
and under: Jeep, Skoda Oktavia, Opel Kadett and besides Land Rover, Jeep Wagon and a Seat Ritmo made by Bertren HO.