An old kit made by Crown model, including a motor,
bought at a fair for only 1 guilder (45 eurocents). Gowland & Gowland: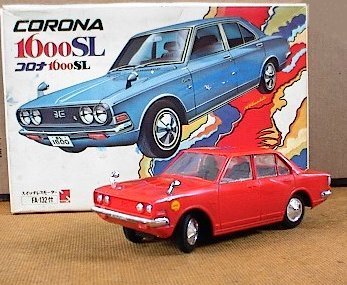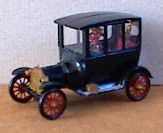 Toyopet (Toyota) Corona Model T Ford 1915
---
Construction Kit made by Airfix, from ± 1949 bought at our local autumn-fair for only 1 Euro..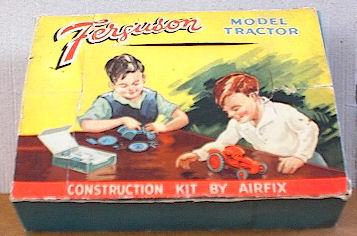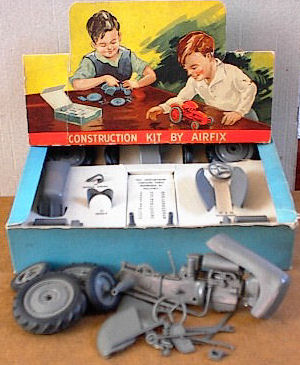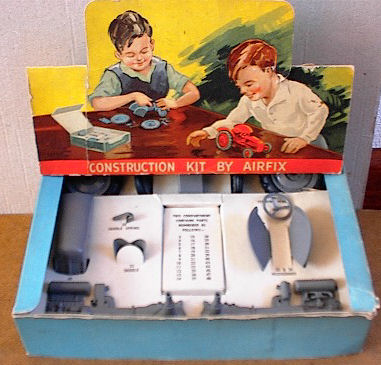 Ferguson Tractor
---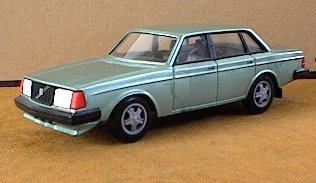 This Volvo 244 GLT, scale 1:20, you'll find for a lot of money at exchange marts,
I was so lucky to find it, just for 1 Guilder (45 eurocents), at our local autumn-fair.
---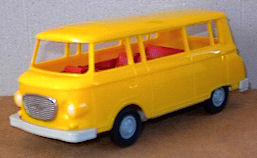 Barkas
---
Handbouw van: Mini Véhicules Incendiés:


PEUGEOT 309
---
Made by Kaden: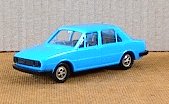 Skoda Porsche Carrera 6 Fiat 1100 Lusso Berlina
---



3 x Jaguar Type D 2 x Triumph TR 4 MGA
The Swift "Splashcars", in the '60 these were got as a present with 2 packs of Swift washing powder.
---
Made by Tomte: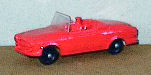 Renault Floride P[EUGEOT 403 Mercedes 190 SL Mercedes 180 VW Kever Alfa Romeo


Land Rover Willys Dodge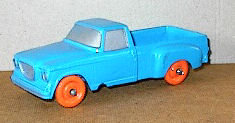 Studebaker
---
Made by Stelco: Made by Miniflex: Made by Vinylline:





Ford Capri Renault Floride Faun Opel GT
---
Made by Combiplay: Galanite Sweden: Minialuxe: Safir: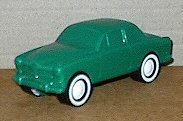 Volvo Amazon Volvo Amazon PEUGEOT from 1906 PEUGEOT 1899 Victoria
---
Unknown: MIK 1:40: Gozan: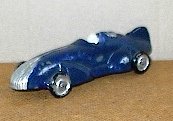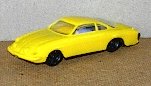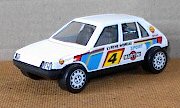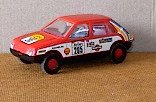 Racecar (80 grams) Renault Alpine PEUGEOT 205 PEUGEOT 205 (was filled with sweets)
Made by Pez:


Innocenti Mini (1:72)